Instea – Your software house partner
Instea is the partner of choice for many of the world's leading enterprises, SMEs and technology challengers. We help businesses elevate their value through custom software development, team extension and IT consultancy services.
Our specialists from the fields of IT architecture, databases, analysis and development are prepared to focus on your requirements and desired technological stack.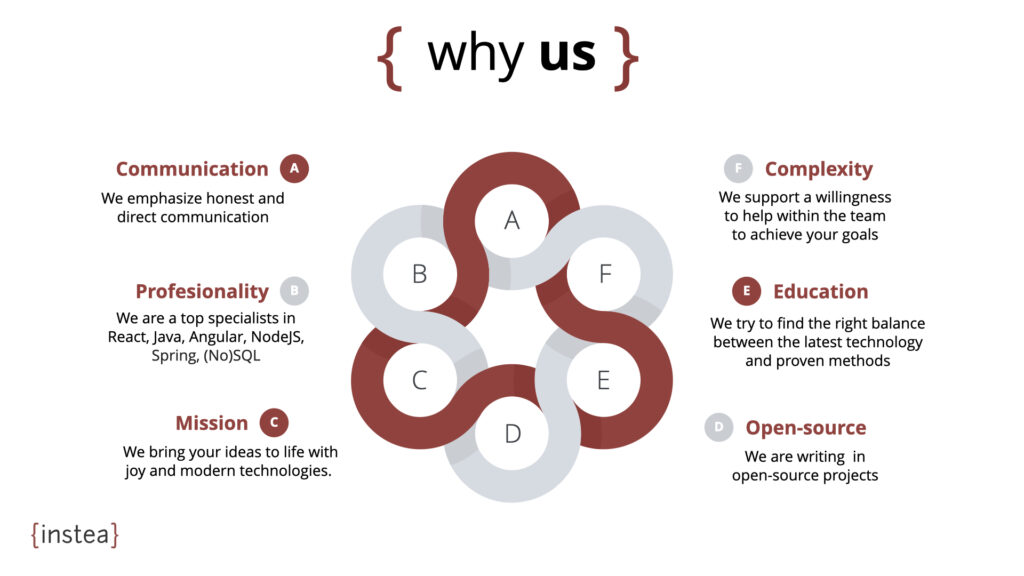 "We bring your ideas to life with joy and modern technologies."